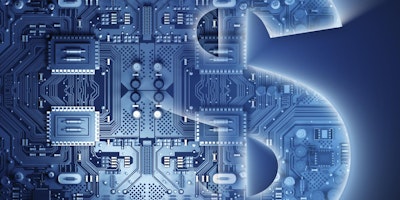 Startup Showcase: New Frontiers in FinTech
Oct 18 2016, 5:30 PM – 8:30 PM
MIT Enterprise Forum of NYC Presents:
Startup Showcase:
New Frontiers in FinTech
Digital trends in the 21st century are rapidly reshaping how, where, and even why we invest. Disruptive innovation and the development of new tools and financial platforms are teaching the next generation all about investing, while allowing them to put their money where their hearts and minds already are.
The event will feature presentations to a panel of experts by four early-stage startups focused on leveraging web, social media and AI to educate people on the investments and strategies that are important to new and existing investors. Miklós Gábor Dietz, Senior Partner, Global Banking & Finance Group at McKinsey & Co. and Leader, McKinsey Panorama will provide an overview of where FinTech is headed and the opportunities for innovators and investors.

In this new investing paradigm, questions arise such as:
·
What are the best ways to attract the next generation of investors and encourage the existing ones?
·
How effectively are traditional and disruptive financial services leveraging today's mobile, web and cloud technologies?
·
How can this reduce costs and improve the bottom line for investors, banks and financial institutions?
Come and listen to our carefully selected FinTech startups as they pitch their technology, business models and key differentiators to our esteemed panel of industry experts. Join in the conversation and ask questions as an active audience participant
. Gain insight into technology trends and where the best opportunities are to invest in FinTech.
KEYNOTE
Dr. Miklós Gábor Dietz,
Senior Partner, Global Banking & Finance Group at McKinsey & Co.
Leader, McKinsey Panorama
Dr. Miklós Dietz, CFA is the leader of Global Banking Strategy and Corporate Finance group, which, among others, is responsible for collecting knowledge on topics around banking market sizing and trends, as well as digital innovation in banking. He is also the Managing Partner of McKinsey & Company's Vancouver Office. Since joining the firm in 2001, he has specialized in the financial industry – he has lead over 300 projects in 40 countries, including:
Developing the overall market entry and value creation strategies for several global banks, modeling market growth, assessing entry opportunities and developing successful business models, in a wide range of banking businesses from retail to corporate, investment banking and other wholesale.

Helping several asset managers in developing their global/

multi strategies

, with a special focus on product design and distribution in the digitalizing world.

Advising multiple large financial institutions in digital transformation programs, covering a broad range of activities, from overall program design and managing cultural shifts to strategic and tactical prioritization and to very specific topical deep dives, such as end-to-end process redesigns or rapid prototyping.

Designing the long-term strategy of a leading West European bank, with a focus on maximizing total return to shareholder. The engagement required a complete overview of the European financial services market and an in-depth analysis of all major business lines.

Helping a leading European player to reinvent asset management strategy and business model with a focus on preparing for uncertainty.
Miklós is also the leader of the McKinsey Panorama, the flagship banking research center based in London, Budapest and New Delhi, responsible for mapping the banking universe from market sizing to disruption modelling, from startups to leading global institutions. Prior to joining McKinsey, Miklós has been working as a portfolio manager for Merrill Lynch, based in London, Los Angeles and New York managing both growth and management funds.
Miklós obtained an MPhil degree from the University of Cambridge (specialization in finance and econometrics), a Doctor Iuris degree from ELTE University and a Master at the Budapest University of Economic Sciences. He is also a Chartered Financial Analyst (CFA), member of the CFA Organization and founding member of the Hungarian Society of Investment Professionals. In 2008 he has been awarded the Knights Cross of Hungarian Republic, for his support to the Prime Minister in managing the global financial crisis.
PANEL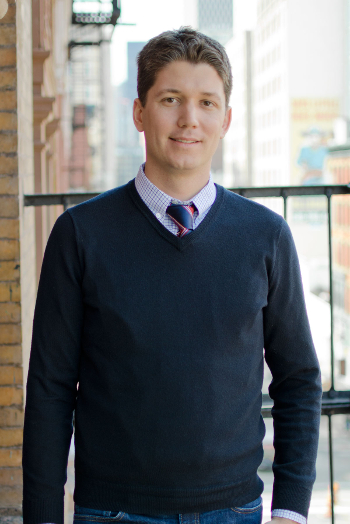 Dustin Lucien,
Chief Operating Officer
Betterment
Dustin Lucien is the Chief Operating Officer of Betterment, and previously Betterment's Chief Technology Officer. Before coming to Betterment, Dustin held several leadership roles at other companies, including the Product and Technology Consultant position at CapTap, and was the Director of Product Development at Ladders. Dustin received his Bachelor's degree in Biomedical Engineer at Case Western Reserve University.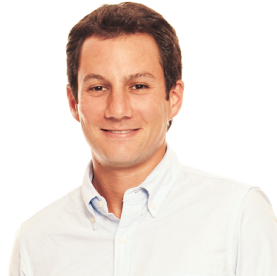 Charles Birnbaum
Investment Team
Bessemer Venture Partners
Charles Birnbaum joined Bessemer in 2013 and is a Vice President in the New York office. He focuses on investments in financial services, education, Internet of things and consumer Internet sectors, and has helped lead Bessemer's investments in August Home, Quantopian, OMsignal, Abacus, BrightBytes and Main Street Hub. He currently represents BVP as a director at United Capital and is actively involved at August Home, Betterment, BrightBytes, Main Street Hub, OMsignal, Quantopian and Yodle.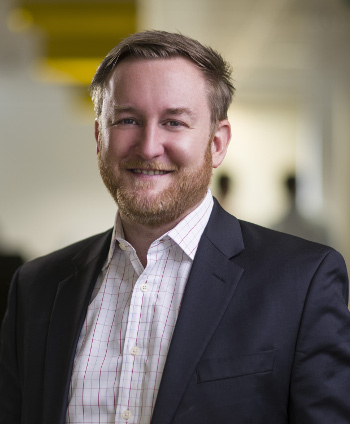 Tom Ryan
Head of Anthemis North America
Anthemis
Tom Ryan leads Anthemis North America from the firm's New York offices. Prior to joining Anthemis, Tom oversaw investments in early stage media technology companies for Anthemis' sister company, Archer Gray. Tom was also a Director at Barclays investment bank for nine years, overseeing sales, product and marketing initiatives within the firm's BARX electronic markets business in London and New York. Prior to joining Barclays, Tom was responsible for marketing strategy for eSpeed and Cantor Fitzgerald across the firm's brokerage, market data, banking and gaming businesses. Tom currently serves as a mentor to the Barclays Accelerator New York powered by Techstars and the University of Maryland's Dingman Center for Entrepreneurship.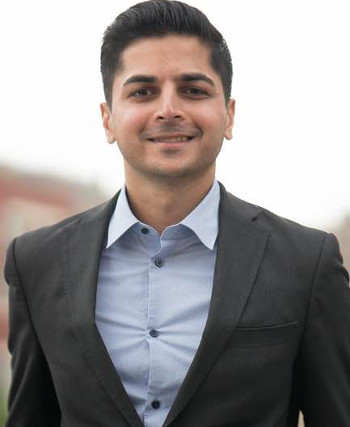 Sunny Parikh
Director
Partnership Fund for New York City
Sunny Parikh focuses on the FinTech and Digital Health sectors at the Partnership Fund. As part of his role, he leads the FinTech Innovation Lab, which works collaboratively with growth stage companies and 25+ Financial Institutions in NY to help develop cutting edge technology products for the financial services industry. Prior to the Partnership Fund, Sunny was the Director of Strategy & Business Development at RedVision, a real estate data platform. Previously, Sunny was an Investment Associate at Updata Partners focusing on growth-equity technology investments including RedVision. Prior to Updata Partners, Sunny worked in technology investment banking at ThinkEquity. He holds a dual BS/MBA from the Kelley School of Business at Indiana University.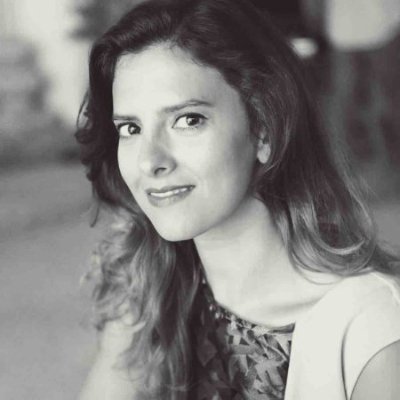 Adi Levanon
Venture Investor
Adi has invested in early stage startups across NYC, the Silicon Valley and Israel, with her most recent focus on financial services tech companies as Director of Investments at FinTech Collective, and a focus on the digital media, internet and consumer mobile sectors as an Associate at Rhodium, a private investment fund located in Israel and the Silicon Valley. Additionally, Adi has a myriad of experience in both legal and business operations, holding the position of legal counsel at Conduit, Israel's first Internet startup reaching a $1.5B valuation, and later holding the position of head of compliance, where she managed a team of engineers and analysts. Adi graduated from IDC Herzeliya, Israel with a LL.B. in Law and a B.A. in Business Administration with a major in Finance.
Presenters

Pieter Gorsira, Founder & CEO, Lawnmower
Dan Meader, Founder & CEO, Allowance Manager
Jane Barratt, Founder & CEO, Goldbean
Jasen Yang, Founder & CEO, Polly Portfolio
Event sponsor