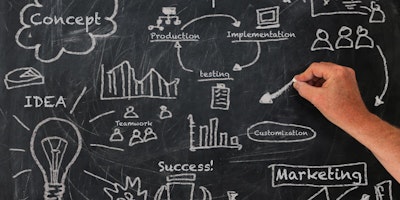 Startup Showcase: Game-changing Technologies in Mobile Advertising and Marketing
Jan 26 2016, 6:00 PM – 8:30 PM
Thanks to our Sponsors:
Shutterstock
White and Williams
Rocket Fuel
Falcon + Wolf
Location: 350 5th Ave – Shutterstock HQ, Empire State Building, New York, NY 10018
Date: TUESDAY JANUARY 26, 2016
Time: 6.00PM – 8.30PM, Reception prior to event
A major challenge for every marketer and advertiser is how to capture the attention and engagement of consumers on small screens held by highly goal-oriented folks with short attention spans. Adding to that, they don't want to be "marketed to" unless the experience organically serves their goals or resonates with them personally. In this environment, how can marketers deliver relevant content to the right consumers at the right moments?
This event features 4 early-stage companies who have been vetted by our team of industry experts to offer technology-based solutions to this exact quandary. VCs, major media players and marketers will benefit by learning about these upstart companies and getting a chance to assess the value of their technologies.
Our panel of expert judges include prominent VCs and industry leaders in the digital media space.

Startups
We are excited to announce our 4 early-stage companies:
OmniSoft, Inc.
www.omnisoft.io
Shopography
www.Shopography.com
VeePiO
www.veepio.com
Panel of Judges

Neil S. Carty, Senior Vice President, Innovation Strategy at MediaLink
Marketing and Innovation Strategy professional with 15+ years of experience in innovation strategy ,communications planning, business planning and consumer insight. Work has spanned across a variety of sectors including Fortune 500 companies, challenger brands, as well as the non-profit sector.
https://www.linkedin.com/profile/view?id=AAkAAAA2kjcBe7KCTUHKr-4qLf6BZnlkdM8PoiA

John Elton, Partner at Greycroft Partners
John is a Partner at Greycroft Partners based in the NYC office. Prior to Greycroft, John was a Partner at iNovia Capital. He worked with Greycroft on eight co-investments including: Babble (acquired by Disney), Collective, OggiFinogi (acquired by Collective), Vizu (acquired by Neilsen.) and WorkFusion. John also led the firm's investments in TripleLift, Chango, BeyondtheRack, and Lenddo.
John was part of the early NYC startup community starting at 24/7 Media where he worked in Strategic Planning and later ran marketing for two of its products. Afterwards, at Turnstone Capital, John advised dMarc Broadcasting on its first round of institutional financing as well as an acquisition prior to its sale to Google. John started his career at Veronis Suhler Stevenson an investment firm focused on the media and communications industries.
https://www.linkedin.com/profile/view?id=ADEAAAACPdMBvhYtC5d1rE1SmUKGfG0-HGVZ_PY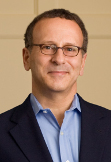 Ross H. Goldstein, Co-Founder & Managing Director, Gotham Ventures
Ross has been investing in early-stage tech companies since 2000. He focuses on business and consumer investments in digital media, ad tech, ecommerce and data services. Ross sits on the board of the firm's portfolio companies STELLAService, Medialets,JIBE, PulsePoint and Mimeo. He also oversaw the firm's investments in Drop.io, which was acquired by Facebook (NASDAQ: FB), Ingenio, which was acquired by AT&T (NYSE: T), Q-Link Technologies, which was acquired by Adobe (NASDAQ: ADBE) and Searchandise, which was acquired by Rich Relevance. He is also a mentor at TechStars NYC and is involved with start-up accelerator DreamIt.
Prior to co-founding Gotham Ventures, Ross was EVP, CFO of Interactive Imaginations, Inc., one of the East Coast's pioneering Internet companies, and the predecessor company to 24/7 Media, Inc. Ross helped manage Interactive Imaginations through the challenges of the early Internet advertising industry toward its IPO as 24/7 Media, prior to its acquisition by WPP (NASDAQ: WPPGY). Prior to joining Interactive Imaginations, Ross was with Morgan Stanley for 13 years, where he had most recently been a senior banker responsible for equity financings for the firm's technology, telecom and media clients.
https://www.linkedin.com/in/rosshgoldstein

Geoff Judge, Partner at iNovia Capital
Geoff is also an angel investor with over 30 years' experience as a founder, executive, and investor focused on digital media and transaction processing. Geoff is on the board or a Board Observer on Collective, Pex Card, Resonate, Lenddo, 33 Across, Spanfeller Media, Domino, and Routehappy. He was an investor in IndustryBrains (sold to Marchex ), Pond5, sold to PE, Vidible.tv, sold to AOL, and Songza, sold to Google. He was on the Board of Fetchback (sold to GSI Commerce), Oggifinogi (sold to Collective) and a current board member of Everi (NYSE: EVRI). Geoff was an investor and board member on Chango (sold to Rubicon Project, RUBI) Prior to focusing on his investing and advisor roles, Geoff was co-founder, SVP & General Manager of the Media Division at 24/7 Real Media.
https://www.linkedin.com/profile/view?id=ADEAAAACfpcBYNmpN8U7aNM2ZJaTfDh4BkNl6wY

Panel of judges moderated by:


Robert Jones, Director, Research & Insights at Rocket Fuel, Inc.
Robert Jones is the Director of Research & Insights for advertising technology company Rocket Fuel with more than ten years of experience working in research and analytics in traditional and digital media. Prior to Rocket Fuel, Robert worked in digital research at NBC Universal and Lotame Solutions, and worked on programming and scheduling research for Discovery Communications' TLC network. Robert holds a BS in Mathematics from UMBC.
https://www.linkedin.com/in/robert-jones-87a1664

To have your startup considered for the showcase, please send an executive summary and presentation (10 pages or less) to showcase@mitefnyc.org.
Many thanks to our sponsors:




Venue
Shutterstock HQ, Empire State Building
350 5th Ave
New York, NY 10018 US
© Copyright 2015 MIT Enterprise Forum of NYC. All Rights Reserved.