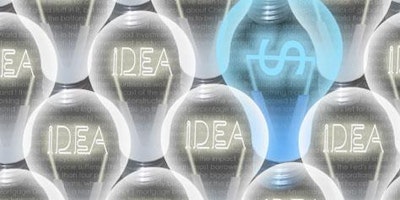 Panel: Patents for Entrepreneurs – Crown Jewels or Shiny Objects?
Nov 19 2015, 5:30 PM – 8:30 PM
"If you don't have a patent, you don't have a prayer on Shark Tank," as John Oliver began his diatribe on the problems with patents. Black humor with questionable substance, but never has there been such widespread and deep confusion about patents, from the man on the street, to the press, the courts, Congress, the Supreme Court, and President Obama. Joking aside, how should entrepreneurs view patents?
We assemble a panel of entrepreneurs who have successfully navigated these issues and shepherded companies through the life-cycle of seeking and using patents — working with investors and licensees. We bolster that with patent lawyers who can update us on the fundamental legal turmoil that bears on this.
Questions include:
Should entrepreneurs invest scarce time and money in patents as potential "crown jewels," or avoid pursuing them as costly "shiny objects?"

What do investors think?

What industries care?

What kinds of inventions and business ideas deserve patenting?

What of the raging storm over the role of patents and what is patentable that has reduced the value and enforceability of many patents?

What about "patent reform" in the legislature and patent "death squads" in the Patent Office and the courts?

What about the disarray over patentability of software and business methods?

When and how can one expect to successfully enforce or monetize a patent?
Schedule
> 5:30 – 6:00 pm Registration and Networking
> 6:00 – 7:30 pm Panel Discussion and Q&A
> 7:30 – 8:30 pm Drinks and Networking

Moderator
James R. Klaiber, Counsel, Hughes Hubbard & Reed LLP
Jim Klaiber specializes in patent law for clients in automotive, telecommunication, and software technologies, and is a former Bell Labs researcher. He earned mechanical engineering degrees from MIT, Berkeley, and Michigan, and his law degree is from Fordham. Jim is ex-Chair of MITEF-NYC, and is the Chair of the N.Y. City Bar Patents Committee.
Panel
Catriona Collins, Special Counsel, Cowan Liebowitz & Latman, P.C.
Catriona Collins focuses on intellectual property disputes and counseling. She has handled patent disputes in various technologies, including software, business methods, mechanical and electronic devices and pharmaceutical drugs. She also teaches international patent law as an adjunct at NYU.
Orin Herskowitz, Columbia University, Vice President of Intellectual Property and Tech Transfer
In addition to his role as Vice President, Orin Herskowitz serves as Executive Director of Columbia Technology Ventures, which manages more than 350 invention disclosures emerging from Columbia's research labs each year, leading to over 100 license deals and over 20 new start-ups annually. Mr. Herskowitz has served on boards or as the Principle Investigator for several innovation and entrepreneurship-focused initiatives, including the NYC Media Lab, PowerBridgeNY, and the Columbia Coulter Translational Partnership. Prior to joining Columbia, he spent seven years with the Boston Consulting Group's New York office.
Alex Mashinsky CEO, Novatel Wireless [inventor/entrepreneur/investor and public company CEO].
Mr. Mashinskyhas served as director since April 2014 and Chief Executive Officer since June 2014. He has served as Managing Partner of Governing Dynamics since 2004. Governing Dynamics is an early stage investment and development company. Between May and December 2013, Mr. Mashinsky served on the board of directors of Tellabs, a publicly traded telecommunications company, until it was acquired in December 2013. In 2004, Mr. Mashinsky founded Transit Wireless, a wireless distributed antenna systems company that provided wireless data coverage to 300 of New York City's subway stations. Between 1995 and 2003, Mr. Mashinsky founded and operated companies in the information technology sector, including Arbinet. Mr. Mashinsky attended Tel Aviv University and Israel Open University.
Richard Reisman, President, Teleshuttle Corporation. [inventor/entrepreneur]
Reisman has about 50 patents licensed by over 200 companies. After a wide-ranging career in IT and online services, he became an online software/service entrepreneur, then shifted to patents as Plan B. That led to partnership with an NPE, patent infringement suits against Microsoft and Apple, and a sale for $35 million to Intellectual Ventures. His second patent family was sold to RPX, the first defensive patent aggregator. More recent patents were sold to an NPE, then licensed to RPX members. He has an AB in Applied Math from Brown University and an MS in Operations Research from Lehigh University.
Richard A. Robbins, CEO, TherapServices LLC. [inventor/entrepreneur]
In 2003, Richard co-founded TherapServices, which serves the developmental disabilities community. He holds a Bachelor's in Economics from Brandeis and a Harvard MBA. Richard was an investment banker before becoming a financial advisor, investor, founder, and manager of a number of companies dependent on large, secure, and reliable technical systems.
Thanks to Our Sponsor:
Co-organizer:
New York City Bar Association, Committee on Patents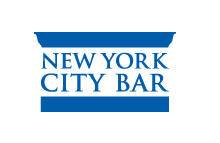 The Association of the Bar of the City of New York is a private, non-profit organization of more than 24,000 members who are professionally involved in a broad range of law-related activities. Founded in 1870, the Association is one of the oldest bar associations in the United States. The Association seeks to promote reform in the law and to improve the administration of justice at the local, state, federal and international levels through its more than 150 standing and special committees. The Committee on Patents is a long-established standing committee of the Association, and its membership reflects a wide range of corporate, private practice and academic experience in patent law. The participating members of the Committee are dedicated to promoting the Association's objective of improving the administration of the patent laws.