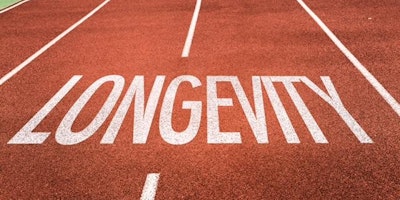 Monumental Opportunities and Challenges in the Age of Longevity
Sep 21 2016, 5:30 PM – 8:30 PM
The world is aging at an unprecedented rate. We are fundamentally unprepared as a society to address the growing needs of our aging population.The number of people over the age of 65 is expected to triple over the course of the next 30 years. The Longevity Economy, defined by AARP as "representing the sum of all economic activity serving the needs of Americans over 50″ is expected to reach 13.5 trillion by 2032. The convergence of aging, technological innovation and healthcare reform creates significant and timely opportunities to invest in the technology products and services that will transform aging as we know it.
MITEF of NYC will present a series of thought-leadership panel events for investors, entrepreneurs, business leaders, and academics. The panels will explore the nexus of longevity, technology, and the new, sharing economy… and how those interconnected factors will impact finance, healthcare, careers, human capital, the workplace, urban planning and infrastructure, etc. The first thought leadership panel event will be hosted by Bank of America Merrill Lynch at 1 Bryant Park on the second floor on September 21, 2016 from 530pm to 830pm
Open Remarks:
Khristian W. Hawver-Scott, Senior Vice President, Retirement and Life Services Transformation Executive

Keynote:
Sarah Lock, Senior Vice President for Policy, AARP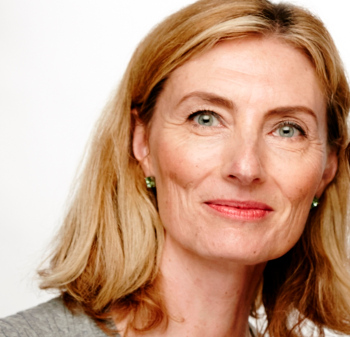 Sarah Lenz Lock is Senior Vice President for Policy in AARP's Policy, Research and International Affairs (PRI) where she helps position AARP as a thought leader addressing the major issues facing older Americans. Ms. Lock serves as the Executive Director of the Global Council on Brain Health, an independent collaborative of scientists, doctors, and policy experts convened by AARP to provide trusted information on brain health. Previously, Ms. Lock was Senior Attorney/Manager at AARP Foundation Litigation conducting health care impact litigation on behalf of older persons. Ms. Lock has been a Trial Attorney for the U.S. Department of Justice, a Legislative Assistant in the U.S. House of Representatives to Congressman Michael D. Barnes working with the Federal Government Service Task Force, and also worked at the law firm of Arent, Fox, Kintner, Plotkin & Kahn.
Moderator:
Surya Kolluri, Managing Director, Policy and Market Planning Global Wealth and Retirement Solutions, Bank of America Merrill Lynch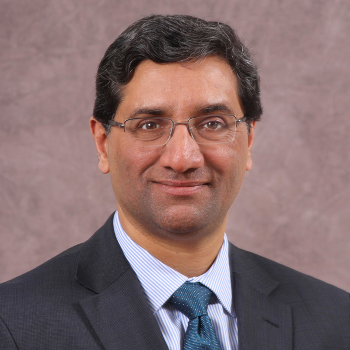 Surya Kolluri manages Policy and Market Planning for the BAC ML Global Wealth and Retirement Solutions Business. In this capacity he oversees incubation and commercialization of programs in the areas of Social Impact Investing and Longevity. He manages external relationships in these areas including the Stanford Center on Longevity, the MIT AgeLab and the Harvard Kennedy School Social Impact Bond Lab.
Surya has spoken at a number of public forums including the White House Conference on Aging Regional Forum in Boston, addressed the staff of the National Governors Association and spoken at Oxford University on the topic of Longevity and Social Impact Investing.
Prior to this, Surya played a variety of roles at the organization including Head of Strategy, Business Support Executive and Channel Development Manager. Surya joined Bank of America in 2006 from Bain & Company. He spent 14 years as a strategy management consultant based out of New York city serving clients in the US and around the world.
Throughout his career, Surya has worked on pro-bono projects for non-profit organizations. He currently serves on the board of the MA/NH chapter of the US Alzheimer's association. He also serves on the board of the CEO Initiative for Alzheimer's (CEOI) and the Global Coalition on Aging (GCOA). He previously served as co-chair of Rebuilding Together Boston, a volunteer organization that helps rebuild homes for Boston communities in need.
Surya has an MBA from the Wharton Business School at the University of Pennsylvania and an MS from Drexel University, Philadelphia.
Panelists:
Nora Super, Chief, Programs and Services, National Association of Area Agencies on Aging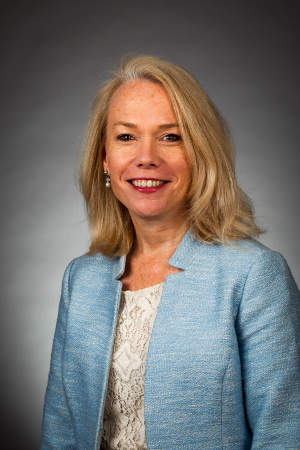 Nora Super joined the National Association of Area Agencies on Aging (n4a) in February 2016 as the Chief of Program and Services. In this role, Nora oversees n4a's grant and corporate-funded programs, which include initiatives and resource centers on managed long-term services and supports and integrated care, age-friendly communities,transportation, volunteerism, and the Eldercare Locator (a national call center and website that connects older adults, caregivers, and people with disabilities to local aging agencies that provide information and resources to help older adults live in their homes and communities). Nora also serves as the project director for the National Aging and Disability Business Institute – a multi-million dollar program designed to building and strengthen partnerships between community-based organizations and the health care system. Prior to joining n4a, Nora served as the Executive Director of the 2015 White House Conference on Aging, where she was responsible for directing a nationwide effort to identify and advance actions to improve the quality of life of older Americans. Nora has worked in a variety of leadership roles in the public and private sectors, including academia, and has served in government at the federal, state, and levels, and as congressional staff. Nora can be found on twitter with the handle @norasuper1.
Crispin Baynes – Aging 2.0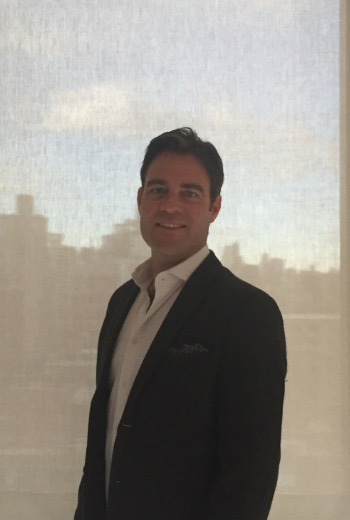 Aging2.0 – a global innovation platform and ecosystem that connects entrepreneurs, technologists, designers, investors, senior care providers and seniors themselves. With HQ in San Francisco A2 currently has 34 active Chapters across the US, Europe, South America and Asia Pac.
Crispin co-chairs the NY Chapter of A2, is a strategic advisor to A2's VC Fund, Generator Ventures, and their Angel Fund. Crispin is an impact investor in the aging space across US, Europe and Asia. He assists private investors and family offices to seek out meaningful double bottom line opportunities, whilst also mentoring start-ups that are developing products and services that enhance the lives of older adults.
Prior to relocating to the US Crispin worked in France, Germany, Japan, Australia, Hong Kong and Singapore. His background is in senior sales in the Banking and Superyacht sectors. He graduated in International Management from University of Wales, UK and currently lives in New York with his wife who is an architect specializing in senior living design.
Unity Stoakes, Co-founder & President, StartUp Health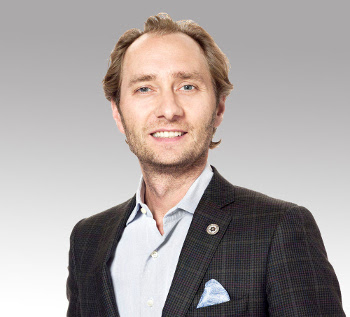 Unity Stoakes is the co-founder and president of StartUp Health, a global health innovation community leading the movement to transform health by organizing and investing in Health Transformers. With a family of more than 300 Healthcare Transformers and 157 companies, StartUp Health spans more than 15 countries and 65 cities. Unity has been a technology entrepreneur since the mid-nineties, previously co-founding OrganizedWisdom with his current business partner of 20 years, Steven Krein. Unity is a contributing writer for Forbes, been a guest on Bloomberg TV, CNBC and USA Today and spoken at global health tech events in the US, Brazil, Canada, England, Holland, Italy and Spain. He received his BA in Communications and Political Science from Boston University and resides in Brooklyn, New York.
Richard McLeer, SVP of Business Development, Eversafe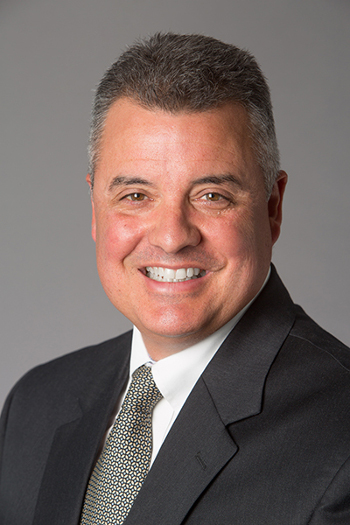 Richard McLeer joined EverSafe as Vice President of Business Development in early2016. In that capacity he is responsible for developing and managing channel partner relationships for the company.
Prior to joining, EverSafe, in early 2001, Rich co-founded Dealertrack Technologies, a SAAS technology company focused on serving the needs of the retail automobile industry. In late 2015 Dealertrack, then a public company, was acquired by Cox Automotive for approximately $4.5 billion dollars. Rich served many roles at Dealertrack including Executive Vice President and CIO, Technology and Service Solutions from January 2013 until the sale. Rich had served as, Senior Vice President, Chief Information Officer from January 2009 through January 2013 an as Senior Vice President, Strategy & Corporate Development from August 2006 through January 2009. From April 2005 to August 2006, Rich served as Vice President, Credit and Contract Solutions and served as our National Lender Development Manager from February 2001 to April 2005.
Michael W. Hodin, Ph.D.
CEO, Global Coalition on Aging
Managing Partner, High Lantern Group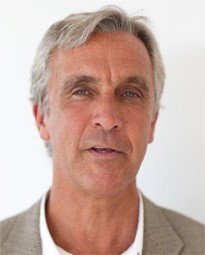 Michael Hodin is CEO of the Global Coalition on Aging, Managing Partner at High Lantern Group, fellow at Harris Manchester College. Mike blogs for Huffington Post and Fiscal Times.
Mike is Member of the Council on Foreign Relations and was Adjunct Senior Fellow. He sits on Boards of Foreign Policy Association, BCIU, NYBC, ASA, AFAR, Emigrant Savings Bank and Milken Institute Center for the Future of Aging. Mike is on WEF's Global Agenda Council on Ageing. Mike holds B.A. from Cornell University, M.Sc. in International Relations from LSE, M.Phil and Ph.D. in Political Science from Columbia University.