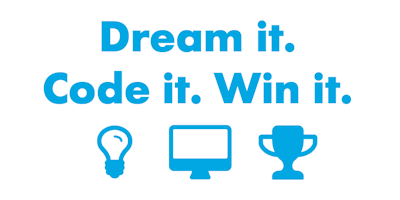 Dream It. Code It. Win It.
May 5 2016, 5:30 PM – 8:30 PM
3rd Annual Award-Winning "Dream It. Code It. Win It." Programming Competition Launches
TradingScreen, MIT Club of New York and MIT Enterprise Forum NYC return for $80,000 Student Contest to Promote STEM Education

The 2016 panel includes:
Minerva Tantoco, New York City's first ever Chief Technology Officer (CTO)

Ayah Bdeir, Founder and CEO of littleBits

Kevin Mayer, Senior Executive Vice President and Chief Strategy Officer at The Walt Disney Company

John Underkoffler, CEO and Founder of Oblong – Hollywood tech advisor for Minority Report and Iron Man

Vanessa Yurkevich, Digital Correspondent for CNNMoney

Christina Bechhold, Investor, Samsung's Global Innovation Center

Philippe Buhannic, Co-Founder and CEO of TradingScreen

More to be announced!
Thank you to Platinum Sponsor, Fiverr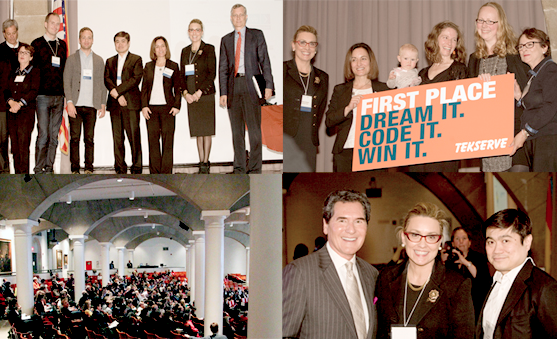 Dream it. Code it. Win it. Award Ceremony will take place at the Cooper Union Great Hall in New York, NY on Thursday, May 5, 2016. Students can submit entries through April 3, 2016. For more info, go to dreamitcodeitwinit.org
Highlights from the past two years:
45 countries and some of the most prestigious schools being represented at the global competition

College and high school students were awarded $150,000 in cash and prizes for their creations which ranged from computer software, phone apps, to robotics

Women made up the majority of the diverse applicant pool

Eight teams have started their own companies and one team was invited to The White House

The event won the Charitable Works Award, four Stevie Awards and was honored by the MIT Volunteer Honor Roll
The focus at the 2016 Awards Ceremony is "Engineering Solutions from Social Good to Entertainment." The event will feature panels of entertainment and technology industry luminaries including Kevin Mayer, senior executive vice president and chief strategy officer of The Walt Disney Company and John Underkoffler, CEO and founder of Oblong, who is known for his innovations in UI-centered design, technology and commercial vision having served as a science advisor to films including Minority Report, The Hulk, Aeon Flux and Iron Man.
This year's Platinum Sponsor is Fiverr, the world's leading marketplace for creative professional services.
"Fiverr has always seen technology as a tool that fundamentally changes the way we solve problems," said Micha Kaufman, CEO and co-founder of Fiverr. "Dream it. Code it. Win it. enables students to address the issues in their world the same way, and we're excited to provide support and guidance along the way."
"There are a number of initiatives throughout Europe to encourage entrepreneurship, and there are many talented engineering students," said Philippe Buhannic, CEO and founder of TradingScreen. "French engineers have succeeded in creating the strong tech culture in academia. France has 80,000 engineering and 70,000 Ph.D. students. One-third of the 17,000 doctoral students graduating this year want to be entrepreneurs. This is a big shift over the past decade."
"Problem solving is a critical skill that creates opportunities, which is what the competition rewards," said Cristina Dolan, Dream it. Code it. Win it. founder and event organizer. "If you can solve an employer's problems, you have a job; if you can solve customer problems, you have a company; and if all students master problem solving, we will have a better world. The world's problems are becoming more complex, and we need diverse problem solvers to generate diverse solutions."
For tickets to the awards ceremony on May 5, 2016, please visit: http://mitefnyc.org/

The Internet Society will provide a live webcast of the Awards Ceremony on May 5 at: http://livestream.com/internetsociety/dreamitcodeitwinit3.
Visit dreamitcodeitwinit.org for more information about the competition and the Awards Ceremony.
Entries will be accepted until midnight on April 3, 2016.