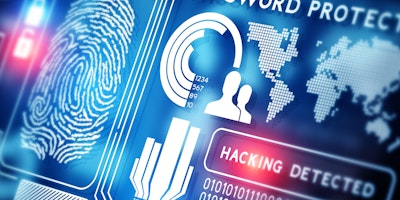 Cybersecurity: Upcoming Future Threats
Nov 7 2016, 5:30 PM – 8:30 PM
MIT Enterprise Forum of NYC Presents:
Cybersecurity: Upcoming Future Threats
Cyber-attacks are back in the news with the hacking of the Democratic National Committee's emails, Colin Powell's email server, and the realization that the attack against Yahoo! in 2014 was far more damaging than previously reported. With the proliferation of mobile devices and cloud services, the number of paths through which cyber attacks can occur have increased exponentially, putting every corporation, government agency, and individual at much greater risk than ever before.
The panel will discuss methodologies to avoid a Cybersecurity attack, and immediate steps to take after an attack has occurred. Some of the issues to be addressed include:
Using virtual artificial intelligence technology developed by the MIT Computer Science and Artificial Intelligence Lab – CSAIL and PatternEx to dynamically extract user feedback, creating predictive models that continuously adapt to detect both new and existing cybersecurity threats.
The recent Apple vs. FBI demand for a "Back Door" access the iPhone linked to the San Bernardino attacks, to cloud computing threats and vulnerabilities on enterprise network environments.
Internet-of-Things upcoming market which will open up exponential risks from connected cars, home retail sensors, watches, cameras, appliances, utility meters, etc. It is predicted that there will be well over 30 billion connected devices in use within five years!
Cybersecurity Information Sharing Act of 2015 (CISA) – Companies sharing of Internet traffic information between the U.S. government and technology and manufacturing companies; increasing vulnerability of personal private information.
Practical steps for companies to prevent, detect and correct Cybersecurity threats and to address current policies and legislation that will be deficient and inadequate for the upcoming future threats.
Join us along with the MIT Cybersecurity: Technology, Application and Policy department on hosting an all too important topic in Cybersecurity and the growing threats that we all face with the recent international terrorism threats and Cybersecurity espionage from governments and rouge organizations.
Moderator
Steven B. Roosa, Fellow Emeritus at the Center for Information Technology Policy (CITP) at Princeton University.
Representative issues include: mobile app privacy compliance; leveraging anonymity solutions to help clients safely unlock the value of large data sets; Internet tracking; web security; geo-fencing; data breach and incident response; Children's Online Privacy Protection Act (COPPA); Computer Fraud and Abuse Act (CFAA); FTC compliance; privacy considerations of modified network protocols.  Currently, Co-chair of the Cybersecurity and Privacy Team at Holland & Knight. https://www.hklaw.com/Steven-Roosa/
PANEL
Joe Jarzombek
PMP, CSSLP, Former Director for Software & Supply Chain Assurance
Department of Homeland Security
Prior to joining Synopsys, Joe Jarzombek served as the Director for Software & Supply Chain Assurance in the US Department of Homeland Security Office of Cybersecurity and Communications.  In that role, he led public‐private collaboration efforts for US government interagency teams with industry, academia, and standards organizations focused on the assurance of information and communications technology (ICT) products and services.  Prior to that he served in the US Department of Defense as the Deputy Director for Information Assurance (responsible for Software Assurance) in Office of the Chief Information Officer (CIO) and as the Director for Software Intensive Systems in the Office of Acquisition, Technology and Logistics (AT&L).  He is a retired Lt Colonel in the US Air Force, having served as a program manager for several software intensive systems.
Joe Jarzombek is currently Global Manager for Software Supply Chain Management for the Software Integrity Group at Synopsys.  He leads efforts to enhance the Software Integrity Platform to mitigate software supply chain risk via automated analysis and testing technologies that integrate within acquisition and development processes; enabling the detection, reporting, and remediation of defects and security weaknesses and vulnerabilities throughout the lifecycle to better enable others to gain assurance and visibility within the software supply chain.  Focused on software security, safety and quality, he collaborates with industry consortia, such as Underwriters Labs in their Cybersecurity Assurance Program, standards bodies, and government agencies in evolving processes and technologies addressing software assurance, supply chain risk management, and security automation.
Howard Shrobe
Director of Cybersecurity, Principal Research Scientist
MIT Computer Science and Artificial Intelligence Laboratory (CSAIL)

Howard Shrobe is a principal research scientist at MIT Computer Science and Artificial Intelligence Laboratory. He is a former associate director of CSAIL and is the director of CSAIL's CyberSecurity@CSAIL initiative. Dr. Shrobe has served twice as a program manager at DARPA: from 1994 to 1997, he served as chief scientist of the Information Technology Office and led the Information Security Initiative; from 2010 to 2013, he served as a program manager in TCTO and then I2O, leading the CRASH and MRC programs. He received his MS and Ph.D. from MIT's Artificial Intelligence Laboratory. His research interests include software and hardware architectures for computer security and the use of AI techniques in software development and other engineering disciplines. At the present time my main interests are in new (hardware and software) architectures for secure computing, the security of industrial control systems, intelligent assistants for programmers, and policy issues related to cyber security.
Kalyan Veeramachaneni
Research Scientist, MIT Computer Science and Artificial Intelligence Laboratory (CSAIL)
Co-Founder, PatternEx
Kalyan is a Principal Research Scientist in the Laboratory for Information and Decision Sciences ( LIDS, MIT . Previously he was a Research Scientist at CSAIL( CSAIL,MIT). His primary research interests are in machine learning and buildinglarge scale statistical models that enable discovery from large amounts of data. His research is at the intersection of Big data, machinelearning and data science. He co-leads a group called Any Scale learning for all. The group is interested in Big data science and Machinelearning, and is comprised of 20 members: postdoctoral fellows, graduate (MEng, S.M., andPh.D), and undergraduate students.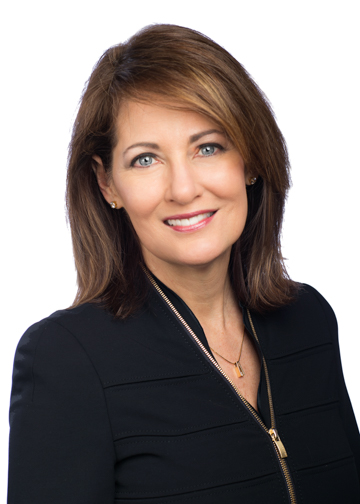 Deena Coffman
Managing Director, Technology Advisory Services, BDO Consulting Technology
Deena Coffman is a Managing Director in BDO Consulting's Technology Advisory Services practice, having more than 20 years of experience with leadership roles involving information technology, cybersecurity, data privacy, compliance and eDiscovery. Prior to joining BDO, she established the data analytics practice at Kroll when she held the position of Chief Operating Officer for the Cyber Security and Information Assurance practice. Coffman has authored articles for a variety of national publications, presented at international conferences and has been an invited guest to comment on security topics for the world and national news programs. She holds a degree from the S. C. Johnson Graduate School of Management at Cornell University, as well as from Queens University in Ontario and the University of Illinois.
Event sponsor